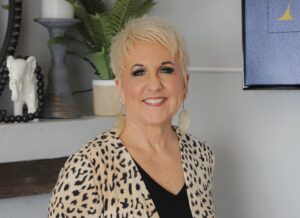 Dr. Deb Waterbury
Founder
Dr. Deb Waterbury is the CEO of The Answer: A Biblical Counseling Center in Tucson, Arizona, and holds a Doctorate of Ministry in Biblical Studies. She was trained as a Biblical counselor through Reigning Grace Institute, and she now offers training and certification for other Biblical counselors through her own online school, The Academy of Biblical Counseling (www.theacademybc.teachable.com ) . She has authored 15 books (www.debwaterbury.com), travels extensively all over the world speaking at conferences, and is the Founder of Project Malonda/Reap What You Sew, a program providing business education and training to impoverished women in many third world countries (www.projectmalonda.org). Dr. Deb hosts two bi-monthly shows, "Real Life with Deb Waterbury" and "Get Real with Deb Waterbury," which appear on her YouTube channel and on iTunes and Spotify. With over 15 years of experience in teaching, writing, and counseling, Dr. Deb offers hope that is real and solutions that are sustainable. She specializes in women, and she and her husband specialize together in counseling married couples.
Jeff Waterbury
Treasurer
Lt. Col. Jeff Waterbury lives in Tucson, Arizona, with his wife, Dr. Deb Waterbury. He has a Bachelor's Degree in Business Management and a Master's in Aeronautical Management. He has been a fighter pilot in the United States Air Force and the Arizona Air National Guard for 37 years before retiring in November of 2021. He and Dr. Deb have been in ministry together for the better part of their 36-year marriage, focusing on men, women, and marriage. Jeff has been counseling men for many years, as well as leading many bible studies and serving as an elder at his local church. He has two grown sons who both also served in the military.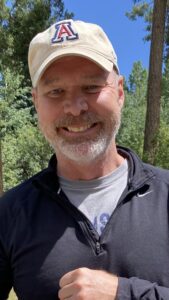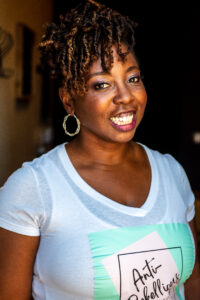 Lakisha Deon
President
LaKisha holds a Bachelor's in Communication from Mercer University and an MBA in Executive Leadership from Wesley College. She completed three years in Minister Training with Elijah's Bread Ministries International, Military Leadership School & Squadron Officer School while serving overseas with her husband in Okinawa, Japan, and Mildenhall, England, as a Federal Civilian.
LaKisha has had the privilege of working closely with Key Decision Makers in the civilian and government sector as a Business Consultant, Advisor, and Analyst. 
As a business owner, she has experienced the joys and challenges of owning businesses. LaKisha understands first-hand the sacrifices that it takes when you give birth to a dream divinely implanted.
LaKisha is an international speaker on God's view of business and leadership as a believer. She is married to her husband of 20 years, Alonzo Deon III, and mother to Armon, Alon, Amil, and Alina. LaKisha finds joy in living her purpose as a Daughter of the Most High God, Wife, Mother, and Exhorter of God's Word. You will find her hanging out with her family in the bleachers, stands, or on the sidelines of a Soccer, Football, Track, or Ballet event in her downtime. She finds joy in seeing how God uses her family's talents in all areas of their lives.
Joy Dunkelbarger-Reed
Vice President
Joy Dunkelbarger-Reed serves as Vice Chair for Love Everlasting Ministries. Joy has a Bachelor of Science in Biomedical Engineering and a Doctor of Pharmacy. She has practiced pharmacy in a retail setting for the past 17 years. Joy has been an active participant in her local church in the children's ministry, VBS and with bible studies. She is also involved with volunteering at her children's school. After the sudden death of her husband in March of 2015, she has had an increased heart and awareness for isolated women Joy currently resides in Tucson with her two children and a very active dog.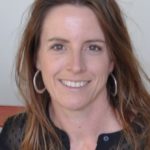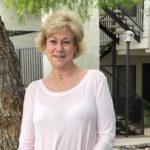 Cindy Morris
Secretary
Cindy Morris serves as the Secretary for Love Everlasting Ministries. Ms. Morris has attended bible college where she worked with various ministries in a support role, including serving as the personal traveling assistant to a Christian speaker. Ms. Morris has extensive experience as an office manager and bookkeeper for 20+ years, as well as experience in serving as the business administrator/assistant in various offices. She is presently working for a local dentist office in this capacity. Cindy has also served in her local church in women's ministry as a facilitator and small group leader. She currently resides in Tucson, Arizona.
Alex Lopez
Administrator
Alex has three beautiful children with her husband, Frankie, and they reside in Tucson, Arizona. She works part time as an office manager for a local chiropractor and is a worship leader at her church. She has been in worship since middle school and continued with worship bands throughout most of her life. Alex also served as the Women's Music Ministry Director under Dr. Deb in their local church in Tucson for 7 years. Alex is looking forward to working with Dr. Deb again in this new venture.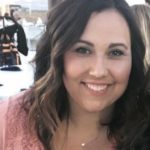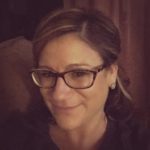 Kristen Tenniswood
Board Member
Kristen Tenniswood serves as a general board member for Love Everlasting Ministries. Kristen worked with kids worship ministry and then became a part of a worship team. She has been in music ministry for over 5 years and has been singing and playing the piano since she was about 7 years old. She is a full-time Dental Assistant and serves as the Treasurer and the fundraising coordinator for the Christian Motorcyclist Association. She currently resides in Tucson, Arizona, with her husband, Paul, and two children.
Norma Darnell
Board Member
Norma served in youth ministry for several years. She has taught and facilitated several bible studies for youth and women. Norma was a social worker for eight years and supervised seven different departments including sober living and empowering people through gaining employment skills. She currently oversees "Malawian Fashions," an online store featuring clothes made by the graduates from the Reap What You Sew school in Malawi, Africa. Norma now resides in Sahuarita with her husband and two children.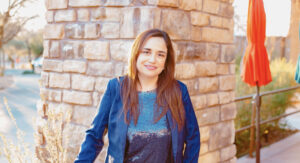 The Malawi Board of Directors
The Malawi Board of Directors for the Reap What You Sew Project in Blantyre, Malawi. Pictured from left to right: Joy Dunkelbarger-Reed, Patricia Muluda (head instructor), Mary Mijoya, Cedrick Kasito, Andrew Umali (secretary of the board), Priscilla Mgala, Dr. Deb Waterbury, Augustine Mgala, Yotam Machila (not pictured), and Rodrick Jumbe (not pictured). 
Our Mission
Encouraging a deeper understanding of Christ as the Eternal Bridegroom to all Christian women through teaching, ministering, connecting, and facilitating discipleship in the Gospel of Jesus Christ.
Core Values
Providing sound biblical foundations for all roles and responsibilities for men and women of Christ

Personally displaying the qualities of biblical and Godly principles in our lives and ministries

Purposefully and diligently working toward the display of God's glory throughout the world by way of this ministry

Prayerfully lifting one another up, supporting the vision and values of LEM in our actions and our thoughts

Pursuing with integrity, diligence, and excellence the work of the King
Project Malonda Vision
"For Christians to become eternally minded and Christ-exalting, knowing Him intimately as the Eternal Bridegroom."